Learn How to Change Apple Watch Face on Apple Watch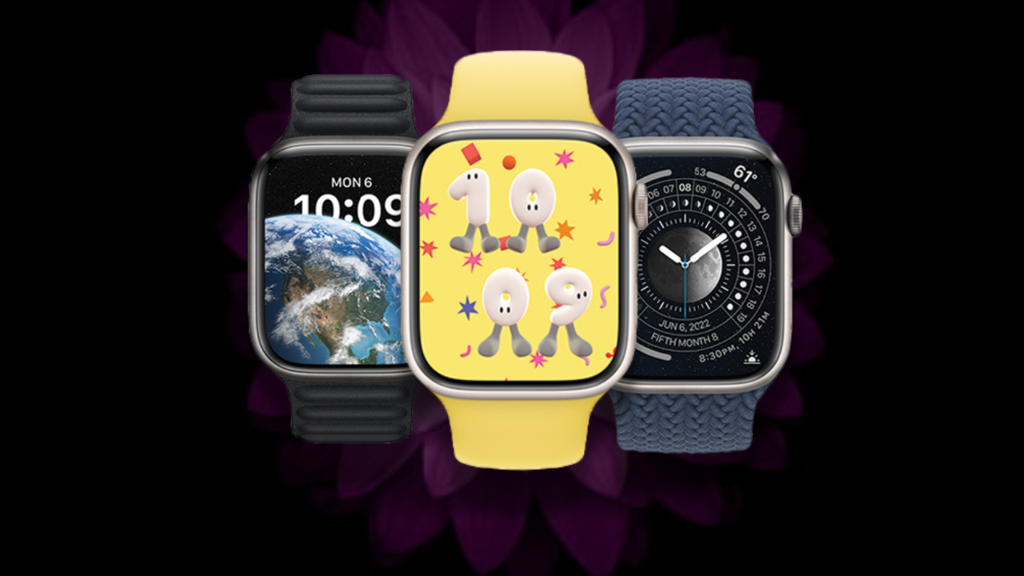 The best thing about an Apple Watch is that it does a variety of tasks, like telling the time, serving as a stopwatch, a fitness tracker, and a means to see your alerts without pulling out your phone.
Another amazing feature of the Apple Watch is that you can personalize the watch faces from an in-built library and also third-party apps. 
Here's how to change Apple Watch faces on Apple Watch and also from your iPhone.
How to Change Watch Face on Apple Watch
If you want to know how to change the watch face on Apple Watch, simply the steps given below:
To view the faces in your main library on your Apple Watch, slide from the edge.

To keep the perfect watch face after you've found it, just stop swiping.
How to Change Watch Face on iPhone
Apart from knowing how to change the watch face on Apple Watch, you must also know how to change the Apple Watch face using your iPhone. 
For this, all you have to do is follow the simple steps given below:
On your iPhone, launch the Watch app.

Select "Face Gallery" from the bar at the bottom of the app to add a watch face.

Browse the assortment of watch faces.

Choose a face to alter its color, design, and complexities. When completed, click "Add" to add the face to your library.

Open the Watch app and select the "My Watch" menu to delete a watch face.

Select "My Faces" and then tap the "Edit" button.

Click the red "-" icon with a red dash to the left of the face you wish to delete. Click the "Remove" button in red.

Select "Done."
How to Change, Add, and Customize Watch Face on Apple Watch
If you want to how to change or add the watch face on the Apple Watch, follow the instructions given below:
Touch the watch face firmly.

Slide left until you see the "New" window to install a watch face. Select the plus "+" symbol.

Use the digital crown or your finger to swipe through the list of different watch faces.

Add the face to your collection by tapping it.

Tap "Edit" next to the face you wish to edit to personalize it. To identify and pick a feature to modify, swipe to either side. Turn the digital crown to select a new modification for that feature, such as new colors and marks.

Additional facial features, such as weather and movement, can be customized. To alter a widget, slide to the leftmost screen, press it, and then turn the digital crown.

Tap the digital crown and save your changes once you have completed modifying the faces or problems.

Swipe to the watch face you want to remove to remove it.

Swipe up after applying pressure on the screen. Select "Remove."
Closing Thoughts
And that's how you can instantly change the Apple Watch face from your iPhone. Your watch will automatically switch to the new watch face. You may have several watch faces and swipe to change between them. 
Be aware that certain Apple Watch faces use more power than others, however, the battery loss from some third-party watch faces can be acceptable. It's so much fun to personalize the watch with Apple's almost limitless personalization choices.
How To Change Apple Watch Face - FAQs
1) How do I customize my Apple Watch face?
After taking some portrait pictures with your phone, open the Watch app's Face Gallery and select the Portraits watch face. Select up to 24 portrait photographs by tapping Choose Photos, after which touch Add. Click on Add to include the new watch face on the Portraits screen.
2) What is the most popular Apple Watch face?
The California Apple Watch Face, which is compatible with Apple Watch SE and Apple Watch Series 4 and later, has been popular since it was introduced with watchOS 6. Almost everybody using this watch face may find a color combination they enjoy, from a straightforward ceramic to a calming deep blue.
3) How do you delete watch faces on Apple Watch?
In order to delete the watch face on Apple Watch, first press and hold the watch face to start editing mode. Do this while your Apple Watch is awake. Now to choose the watch face you want to delete, swipe left or right. Next on the watch face, you have to swipe up and tap on Remove.