Best of Apple Watch Cyber Monday: Deals That'll Blow Your Mind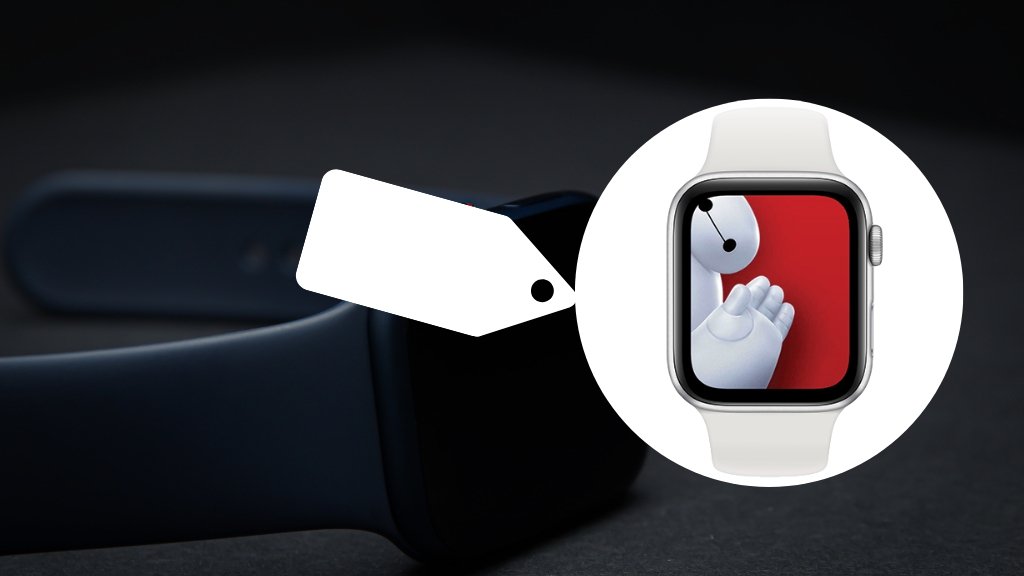 Who doesn't love an amazing deal? Especially when it's on the most loved Apple products — Apple Watches!
Apple Watch Black Friday offers have previously been merely repeated on Monday, or businesses have introduced whole new deals for Cyber Monday. Certain prices are cut after the sale period on Friday, offering affordable deals for the online event the following Monday.
Cyber Monday
This year's Cyber Monday Apple Watch sales begin on Monday, November 28; pay particular attention to this day.
 This blog is about all the compelling Apple Watch Cyber Monday deals offered on Monday, right after Black Friday.
Why Buy an Apple Watch on Cyber Monday?
An Apple Watch — apart from doing the pretty obvious, showing time — has a number of amazing features, which makes it the right choice for your Cyber Monday wishlist.
Customizable:

Change the watch face according to your liking with hundreds of watch faces available in the library and also using third-party apps.

Alerts:

Stay at the top of your notifications, alerts, and reminders with the Apple Watch.

Connected:

Stay connected with your contacts and track your activities without having to carry your phone everywhere with you.

Health features:

Another feature for which smartwatches have gained popularity is the health feature. An Apple Watch has heart rate monitoring, deep breathing exercises, menstrual cycle tracking, sleep tracking, and track workouts.

Productivity:

You won't miss any crucial calls, texts, or notifications if you keep the iPhone in your pocket, purse, or out of sight (another desk or room). From the Apple Watch, you can: 

Take calls, reject them, or put them on hold.

View/read alerts from a variety of applications.

Respond to emails and/or messages.

Send messages or emails using Memoji or photographs.

Fun:

Want to control your music from your watch? Do you like playing games? Apple Watch lets you control your music without having to use your phone. You can also enjoy your free time playing games on your Apple Watch as they offer a number of Apple Watch games for you to choose from.
So now you know how an Apple Watch can be the best buy for you this Cyber Monday. But which Apple Watch would be the best one for you? Let's take a look at all the Cyber Monday deals.
Best Apple Watch Cyber Monday Deals
Apple Watch Series 3
Here is the best value we have ever found on a cheap smartwatch. Even though the Apple Watch 3 is now more than four years old, it still offers excellent value for the money and is a powerful wearable. It has all the necessary health and fitness functions, including tracking your exercises, activities, calories burned, and heart rate. It has a battery life of up to 18 hours and is capable of making calls, sending texts, and receiving notifications.
Apple Watch 7 (41mm, GPS)
With the same outstanding feature set as the Apple Watch 6, adding a 20% larger screen, additional tracking capabilities, more color options, and faster charging, the brand-new Apple Watch 7 is at the top of our rankings for smartwatches. Despite the fact that it lacks more sophisticated functions like interval repetitions (you'll need a specialized fitness tracker for that), it is a fantastic tool for improving your fitness.
Best Apple Watch Cyber Monday Deals from Last Year
Apple Watch 5 GPS and Cellular, 44mm
The Apple Watch Series 5 with Cellular is currently available on Amazon for $459, $10 less than the previous low price. When your iPhone is far away, you can still connect to the internet and your smartphone on the 44mm smartwatch thanks to its LTE connectivity.
Apple Watch 6 (44mm, GPS)
The Apple Watch 6 GPS just sold for £279 on Amazon, which is an incredibly cheap price. The catch, of course, was that the red color was the only one offered at this lowest price ever. The price has recently increased, which is still reasonable considering the model is still quite powerful and has a fantastic display.
Apple Watch Series 6 (40mm, GPS)
The best-in-class Apple Watch from last year was the Series 6, which has a 20% smaller screen but the same S6 CPU, SpO2 monitoring, elevation tracking, and ECG app as the newer Apple Watch 7. The pricing is so low since it has been discontinued at this time. Even so, we gave the Series 6 a score of four out of five stars when we evaluated it, and it continues to be one of the best wearables you can buy for less than $350.
Apple Watch SE (40mm, GPS)
Although the more expensive 44mm version is on sale (the cell version is not), this is the smallest model of the Apple Watch SE. A $60 discount on an Apple device is a significant amount. You should act quickly if you're interested because just the Blue Sports Band color is currently in stock.
Buy One Apple Watch, Get One Free
The AT&T promotion that includes a free Apple Watch with the sale of any Apple Watch is one of the top choices among users. You will receive a second Apple Watch at no additional cost, but you will need to enroll a minimum of one new connection with AT&T and activate data plans on both devices.
Apple US Black Friday Shopping Event
When you purchase an Apple Watch SE or Series 3 during Apple's 4-day Black Friday and Cyber Monday Shopping Event, which runs from November 26 to November 29, you may get a $50 gift card. Although there isn't a significant price reduction, this is a nice choice if you're considering purchasing any extras. 
But there's a catch! The Apple Watch 7 is not covered by this.
Wrapping Up the Best Deals on Apple Watch Cyber Monday
The Apple Watch SE and Watch Series 6 are anticipated to provide the most discounts during this year's Apple Watch Cyber Monday sales. Both products were released in 2020 and had price reductions during the Christmas sales the year before, so now that it has been two years after their debut, we could see even larger discounts.
Apple Watch Cyber Monday - FAQs
1. Will Apple Watch go on sale on Cyber Monday?
The Monday after Black Friday Sale is Cyber Monday, which falls on the 28th of November this year. One of the most widely loved and recurrent sales every year is the Apple Watch Cyber Monday deals. You can get your favorite Apple Watch at affordable prices.
2. Will Apple Watch Series 7 have Black Friday deals?
Like every year, this year too, the Black Friday sale will be live. However, you can get amazing deals on the Apple Watch Cyber Monday deals, which is the Monday just after Black Friday. You can get pretty affordable deals on gadgets, including the Apple Watch Series 7.
3. Will the price of the Apple Watch 3 drop?
The price of the Apple Watch 3 is expected to drop in the Apple Watch Cyber Monday sale.